Doņa Ana County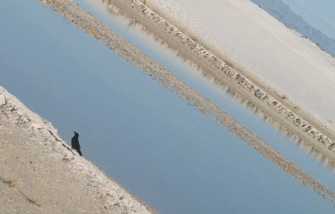 CROW AT WHITE SANDS
Photo: Tory Davis

Doņa Ana County exists since the year 1852. The county seat is Las Cruces.

And here is another one:

New Mexico Counties
(University of NM Map)
Doņa Ana County, New Mexico, covers 3,804 square miles and has a population of approx. 135,510. It is New Mexico's second-most populated county.
White Sands is situated in Otero County and Dona Ana County. See this map here.

Doņa Ana County, New Mexico
Map Location

To the best of our knowledge all information is current. If you should discover any errors, however, please let us know. Thanks!