Tularosa Basin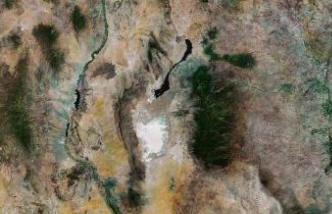 Satellite View of the Tularosa Basin
Photo: TerraMetrics

The Tularosa Basin is located in southern New Mexico.
The Basin is surrounded by the Sacramento Mountains to the east and by the San Andres Mountains to the west.

HISTORY OF THE TULAROSA BASIN

After a major drought in the 13th century, the Basin was uninhabited.

Find out who moved into the Tularosa Basin after the drought.



WHAT'S GOING ON IN THE BASIN?
The Basin has quite a few wineries.
And here is the link to the Alamogordo Museum of History, operated by the Tularosa Basin Historical Society. The museum features interesting events on a regular basis, see their Events page.
The main towns in the Basin are Alamogordo, Tularosa, and Carrizozo.

On a more practical note, the chiropractor of your choice would be Mitchell Chiropractic Life Center, 901 Puerto Rico Avenue, Alamogordo, NM 88310.
You can find Alamogordo's Public Library at 920 Oregon.

MAP OF THE TULAROSA BASIN
CLICK TO ENLARGE
To the best of our knowledge all information is current. If you should discover any errors, however, please let us know. Thanks!