About Us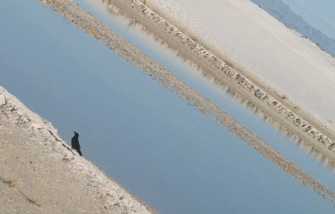 CROW AT WHITE SANDS
Photo: Tory Davis

Welcome to white-sands-new-mexico.info
My name is Emerson Kent and I fell in love with White Sands the first time I saw it in 1998. There is so much to learn about it, it's incredible. Once you've been at the Sands, you're just itching to know how in the world a huge bunch of white sand managed to end up in the middle of a desert.
I admit, earth's history can be a dry subject. But White Sands made it very interesting to me.
So, I fell in love with the Sands, wrote a wee brochure and this is the site.

I hope you will find the information on this website practical. As always, I will be delighted to hear from you.

Enjoy,
EK


PS When I am not BBQing at the Sands, I get a kick out of my library and ponder the Mexican Revolution.
Please send email to

editor

emersonkent.com
We look forward to hearing from you.
Copyright, Privacy, Terms of Use

Regarding copyright:
Please feel free to take any information from this site and use it as you like. White Sands certainly deserves as much publicity as it can get. However, I'd appreciate it if you would credit your source. Please be careful with other people's information or pictures I'm using on this site, because for some of it I had to ask for permission to use it here. Obviously, their permission doesn't cover usage by a third party.

Regarding privacy:
In case you decide to email me I will never forward any of your personal information to anybody else. I'm just not the type.

Regarding terms of use:
As stated on almost every page, I hope all information is current. However, things can outdate easily. So if you are planning on staying at a hotel in the area, for example, of course you would want to call the hotel first etc. Outside links: All links are provided because I figured you would appreciate the information. I'm not responsible for their content although in some cases I would like to be.